Alaska Slide Show
Photos by Stuart Isett for The New York Times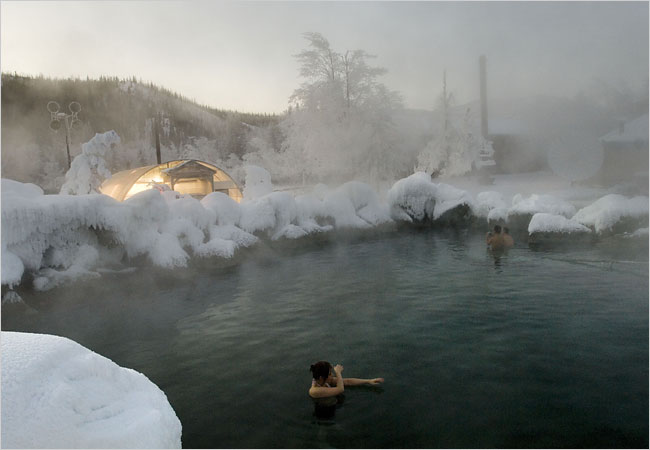 North central Alaska may seem like an improbable winter destination, but tourists do come — especially the
Japanese. Ayumi Momma of Sapporo, Japan, in warm waters and frigid air at Chena Hot Springs Resort. It
is possible to have a warm body and frozen hair at the same time.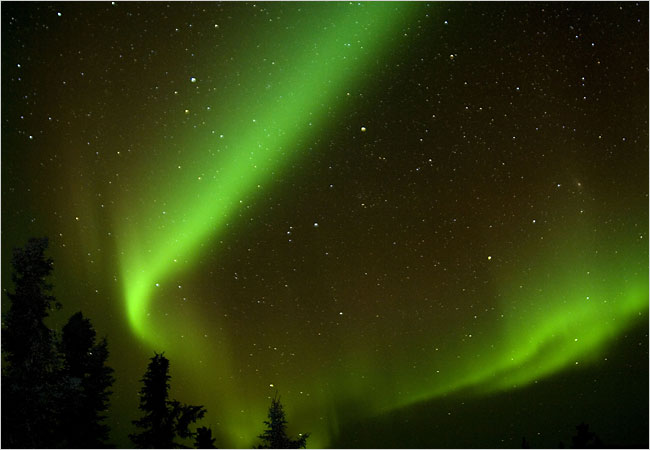 The area around Fairbanks is a jumping-off point for Japanese winter tourism in the state because it affords
the best chance for viewing the Northern Lights.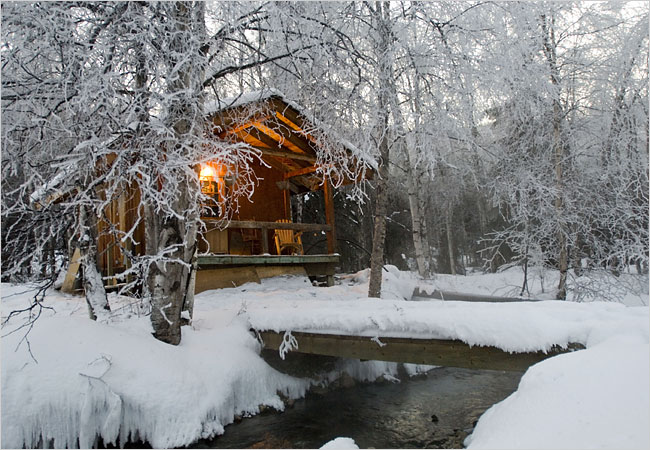 A cabin at Chena Hot Springs beside a warm stream.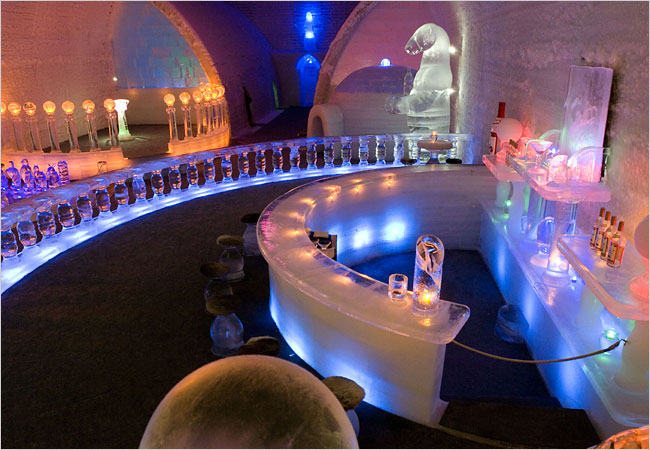 The ice bar at the Ice Hotel, where patrons can sip icy drinks in ice glasses.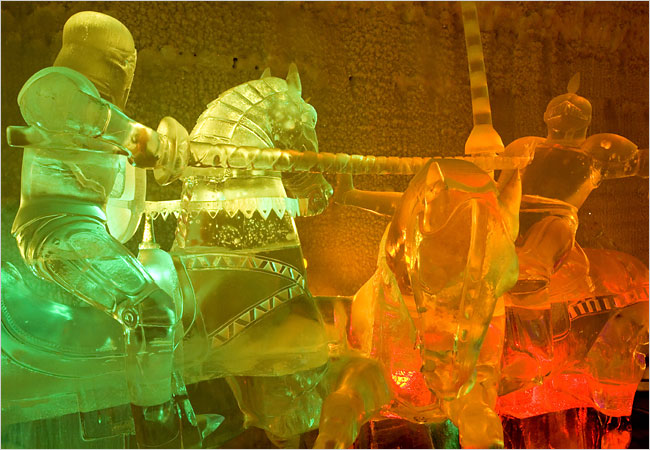 Some sculptures in the Ice Museum and the hotel have a medieval theme.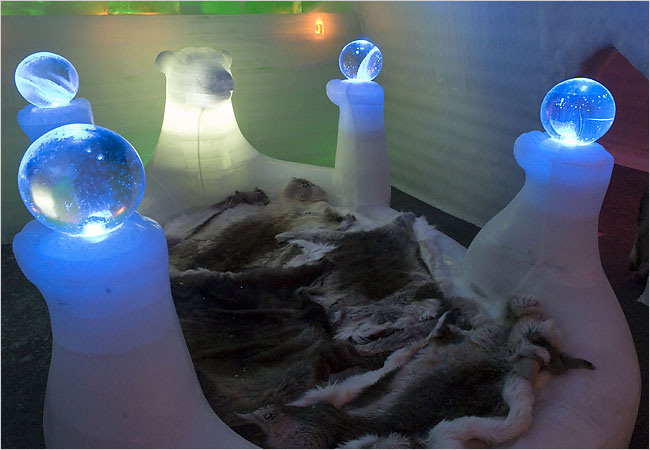 Any of the Aurora Ice Hotel's four rooms rents for $575 a night and includes "survival gear" like quilted bedding,
passes to the nearby hot springs and a backup room in the resort's 82-room Moose Lodge.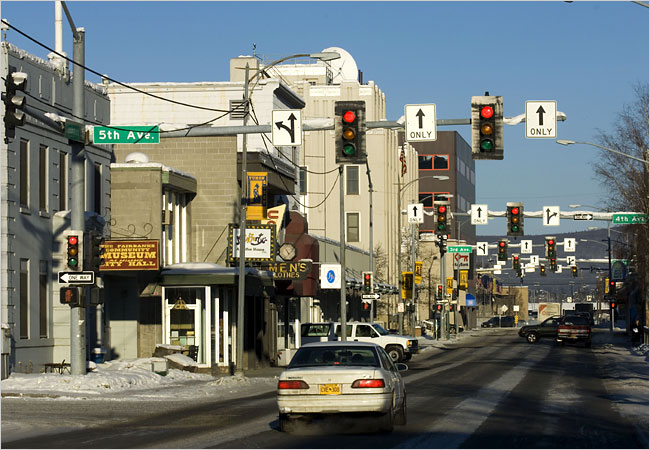 With its recently upgraded facilities for air travelers, Fairbanks is possibly the world's most accessible
destination for aurora followers. Still, the town appears deserted at midday.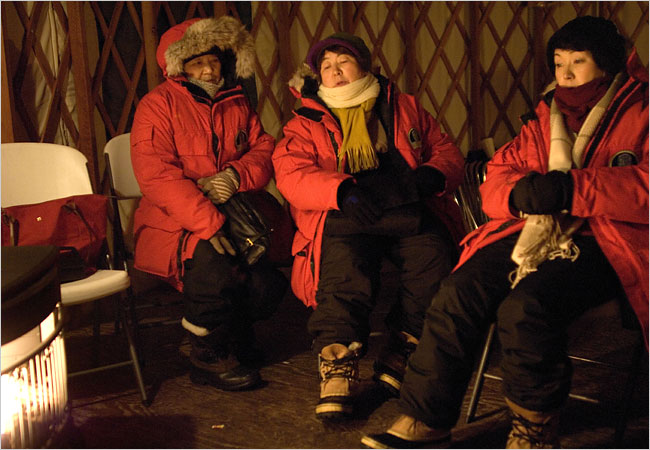 Women stay warm as they wait for the lights to appear.

Japanese tourists watch the aurora borealis.